VIVA LA VAGINA: FOR MEN
Online Course
The DEEP guide to sexually satisfying women
Are you ready to become a sexually masterful man?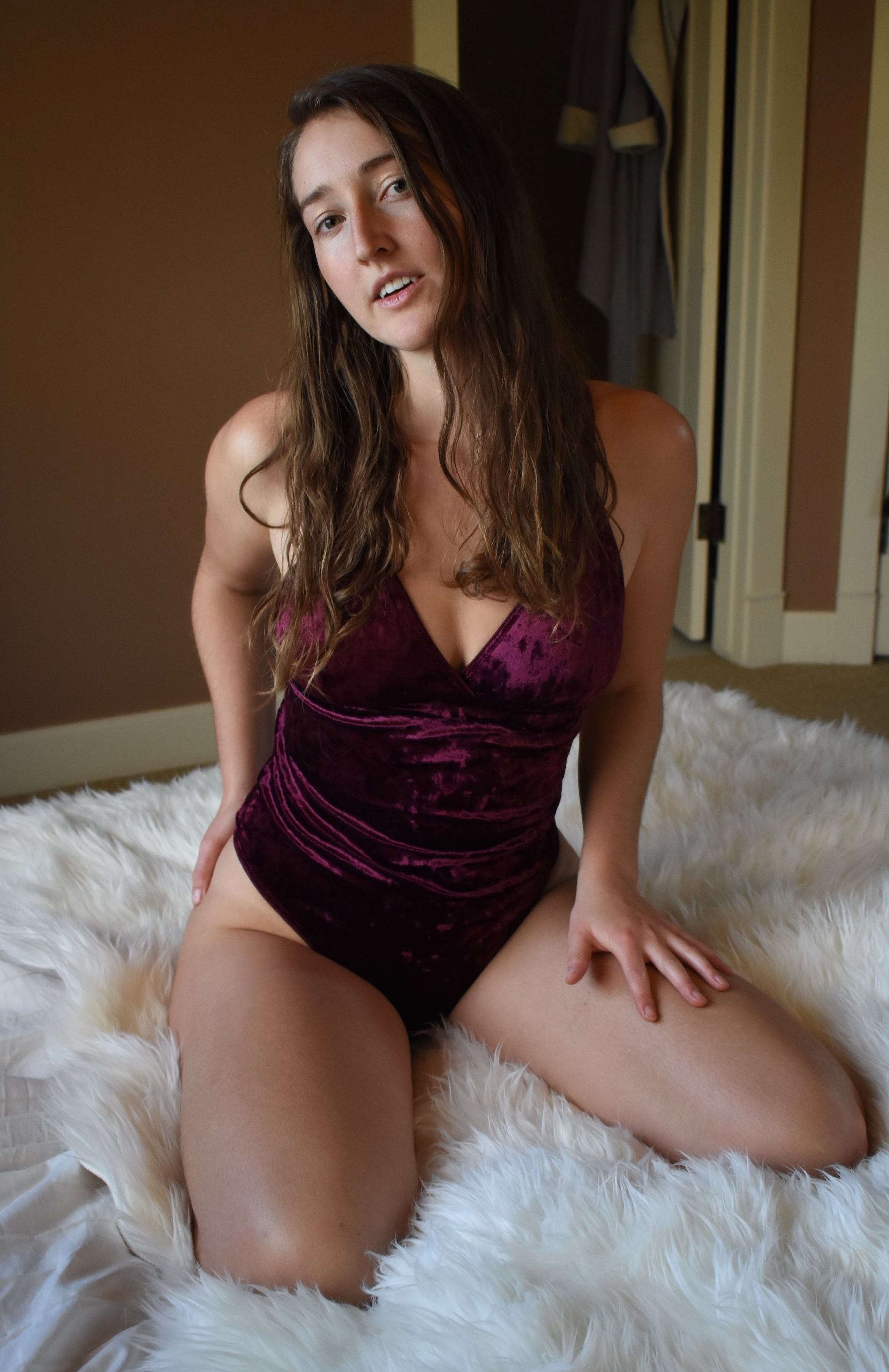 I speak to men every day who think they've got it figured out when it comes to sexually satisfying a woman.
Most of these men are attractive, educated, confident, and successful.
But the reality is: VERY FEW of them actually get it.
Because when it comes to pleasuring women, you can use all the right techniques and say the right things…
But none of those things will fulfill her until you master your SEXUAL PRESENCE.
YOUR SEXUAL PRESENCE (or lack thereof) is the difference between your woman wanting sex "some of the time"
versus,
your woman uncontrollably desiring to be penetrated by you.
It's the difference between your woman feeling marginally satisfied after an orgasm or two,
versus,
your woman opening to pleasure that leaves her crying & screaming in profound relief & ecstasy.
THIS is the depth of sexual opening she craves.
THIS is the type of sex that changes her life & makes her a better person.
(Trust me: A giant crowd of women are cheering as I write this…)
If you haven't mastered your sexual presence, then you will not master your woman's sexual pleasure.
Mastering your sexual presence is the key to unlocking female sexual pleasure & orgasm.
And I'm going to show you how…
Module 1
Understand female arousal

Ultimate foreplay guide

What makes women sexually open & receptive

Why women sexually shut down

All about her lubrication: keeping her WET!

Rock hard erections: why & how
Module 2
How to truly pleasure her

Master your sexual presence!

Improve your stamina

How to support women to heal from sexual trauma, awaken profound pleasure, & become more orgasmic

Why some women experience pain during sex

How to give a healing pussy massage
Module 3
Every woman, every orgasm!

Internal vaginal orgasms - every woman can have them... learn how to take her there

Female Ejaculation

Specific technique & positions

What she needs from you
the investment
One-time payment for lifetime access
$497 USD
PLUS: Course members receive discounts in the shop for tools & toys
and 50% off the Women's Course
(Reduced payment plans available)
I'm assuming you're here because you want better sex. And you're not alone.
If you're done with wondering what women REALLY want, and you're ready to MASTER your sex life & relationship, you've come to the right place.
Master Your Sexual Presence
FAQs
Q. "Will this course improve my relationship?"
YES! This course will equip you with a deep understanding of women and female sexuality that will radically shift the way you relate with your partner, but also how you show up in life. For a turbo-charged relationship, I suggest that your partner enrols in the Women's Course.
After only the first week of my four-week Women's Course, one woman shared: "It has opened up so many conversations between he and I, and we've been together 8.5 years and had sex thousands of times probably. But this is like new level... It's a truly outstanding transformation... it's like back in the beginning when we were first together and we couldn't get enough of each other." - Joni Edelman
Q. "I am worried about the time commitment. Are the videos done live, or can I watch them whenever I want?"
The videos are pre-recorded, and you have permanent access to all of the content.
Q. "Can you give me more information about the specific format of the course?"
You are provided with access to all 3 sections of the course (female arousal, pleasure, & orgasm) consecutively to encourage you to view the material in order - Arousal is released immediately, Pleasure is released one day later, and Orgasm is released 2 days after course purchase. Each section is comprised of specific videos and practices. This course is deep, comprehensive, and to-the-point - I give you exactly what you need to know and do.
Q. "What if I don't like the course?"
I offer this GUARANTEE: If you complete the entire course & are unhappy with the outcome - I will refund your money completely. The catch: you have to actually DO the course! Because I know that when men do this work, the results come easy ;)
Q. I have other questions…
No problem. Ask away here.
Copyright © 2019 Courtney Davis - All Rights Reserved